The Good Fight Conference 2018: Keynote Speakers
Ultimately, our goal is to train people to be able to create a more just world. The work of that training starts with the keynote presentation and the expert panel question and answer period (though it certainly doesn't end there).
In this keynote presentation, we are bringing you the wisdom of three very smart people who have been doing the work of fighting racism and fascism for decades. They will set the context of the problem, but more importantly, will start to provide solutions.
Ideally, they will ignite in everyone in attendance a strong desire to start acting, and a foundation of where to start.
Though we would love to see you for the whole weekend, if you can only come Friday evening, we promise to make it worth your while.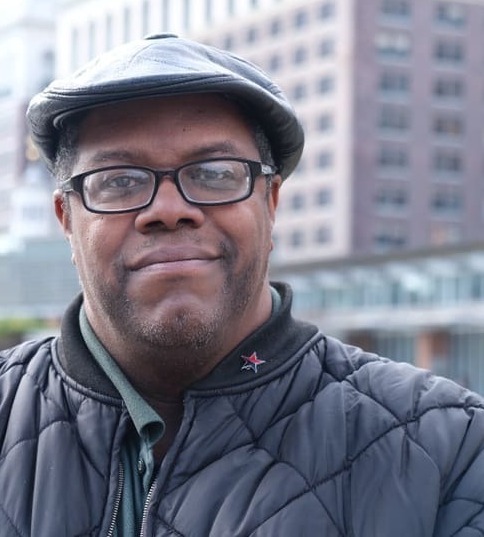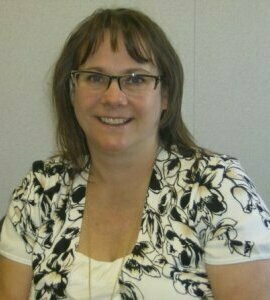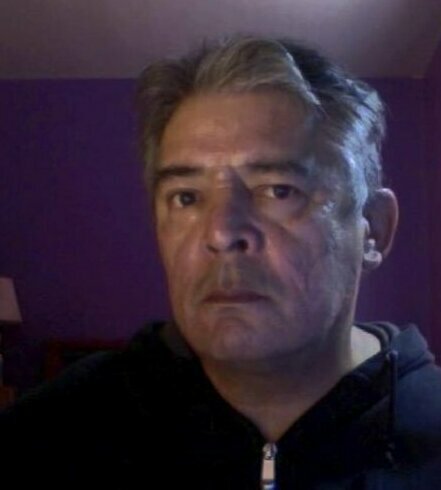 Daryle Lamont Jenkins, one of the founders of the antifascist organisation One People's Project, is a former US Air Force man who's spent a lifetime fighting American neo-nazis, and was a pioneer of the early internet with innovative online tactics to fight Whitesupremacists. Today, in service of his cause he speaks across the United States. Liberal and conservative journalists try to smear him; Nazis try to fight him in the courts and lose.
Why do they fear him? Because he exposes the Nazis who are hiding in plain sight by investigating them and revealing their nazi identity to the world. But he also helps those people who want to leave the nazi movement. He fearlessly steps up to fascists such as Richard Spencer and Matthew Heimbach and simply mocks them, and even got Spencer thrown out of CPAC, the Conservative Political Affairs Conference which was teeming with Spencer's own fanatics.
Barbara Perry is Professor and Associate Dean of Social Science and Humanities at the University of Ontario Institute of Technology. She has written extensively on hate crime, including several books on the topic, among them

In the Name of Hate: Understanding Hate Crime; and Hate and Bias Crime: A Reader.
She has also published in the area of Native American victimization and social control, including one book entitled

The Silent Victims: Native American Victims of Hate Crime, based on interviews with Native Americans

(University of Arizona Press). She has also written a related book on policing Native American communities called ­

Policing Race and Place: Under- and Over-enforcement in Indian Country

(Lexington Press). She was the General Editor of a five volume set on hate crime (Praeger), and editor of

Volume 3: Victims of Hate Crime

of that set. Dr. Perry continues to work in the area of hate crime, and has begun to make contributions to the limited scholarship on hate crime in Canada.
Most recently, she has contributed to a scholarly understanding of anti-Muslim violence, hate crime against LGBTQ communities, and the community impacts of hate crime.
Dan David is Mohawk, Bear Clan, based at Kanehsatake Mohawk Territory, near Oka, Quebec. 
After graduating high school, he was turned away from journalism school by Indian Affairs. He spent the next ten years as a construction labourer, a garbageman, and a printer at one of the first Indigenous community colleges in central Quebec, followed by a stint as a civil servant in Ottawa after the federal government closed the college. 
Dan jumped at the chance to leave Ottawa to attend the Program in Journalism for Native Peoples at Western, an intensive one-year diploma course. After graduating top of his class, CBC recruited him for a stint in Whitehorse. After returning south, the CBC picked him up again for the its "Visible Minorities Program" meant to bring diversity to its newsrooms across Canada.
This led to him becoming one of a handful of CBC trainers invited by South African journalists to help them transform the South African Broadcasting Corporation from a state-controlled propagandist into an independent public broadcaster before their first-ever democratic elections in 1994.
Dan went back and forth for the next 7 years, working as a producer at TVOntario and Vision-TV before accepting a job at Ryerson University as the first ever Chair of Diversity at any school of journalism in Canada.
Back in South Africa, he became the first ever Mohawk to be head of TV training at the Institute for the Advancement of Journalism in Johannesburg, South Africa. Dan's trained TV producers and reporters across Canada, Indonesia, and Azerbaijan.  
He's earned two National Magazine awards writing about his home community before, during and after the 1990 Oka Crisis.  
He's been working too long on a book about his home community, past, present and future. Soon, he plans to launch a literary journalism web site for Indigenous writers and journalists.