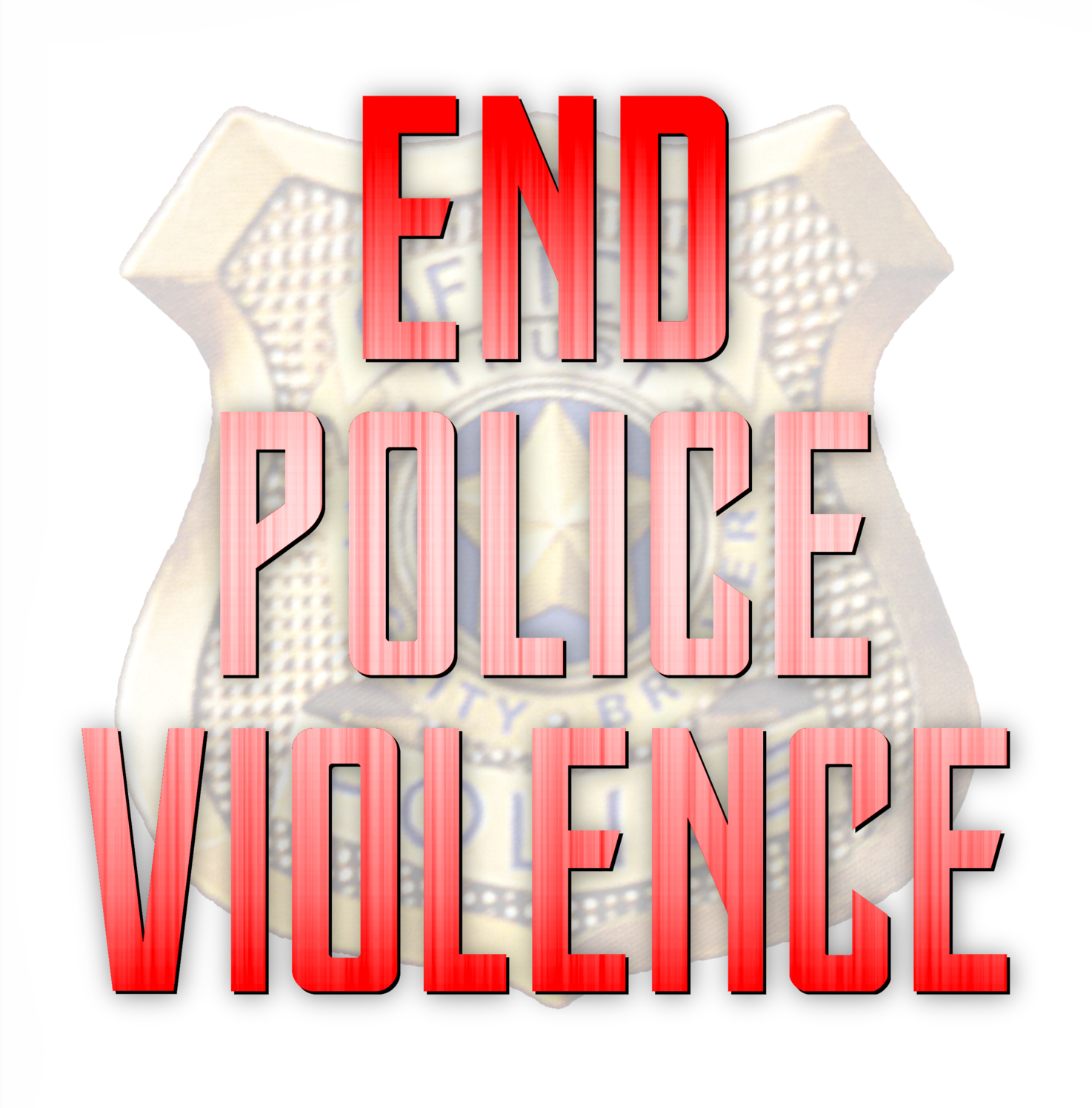 5 Ways to #EndPoliceViolence
In Edmonton, there's a municipal election coming in 2021. Ask every candidate at your doorstep to endorse the call, and post their answers. Write to your City Councillors
City Councillors
now for their endorsement of the #EndPoliceViolence agenda, and share their answers. When you tweet, use the hashtags
#EndPoliceViolence
and
#EndPoliceViolenceYeg.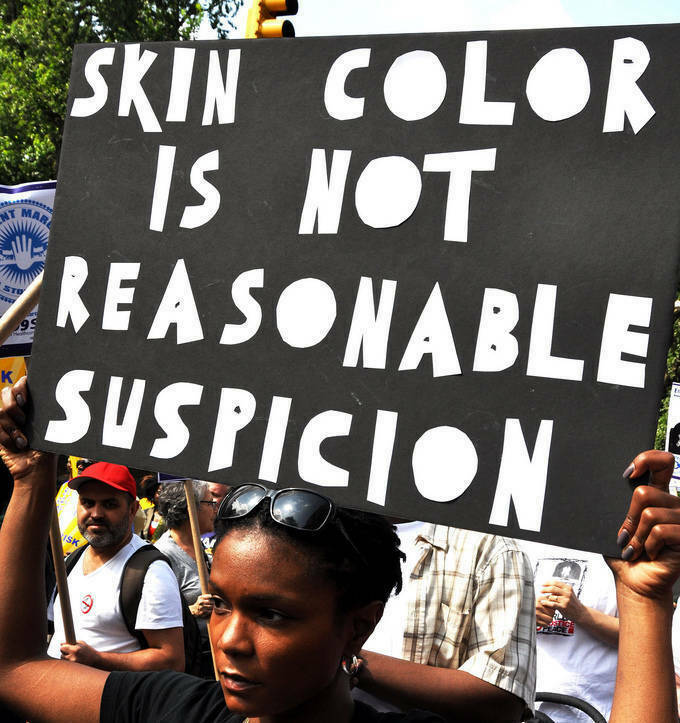 "Carding" is police racial profiling. Police will tell you that "randomly" stopping "random" people solves crimes, but abundant data from Canada, and from the US where they call it "Stop and Frisk," proves it's not random, it doesn't work, but it definitely is racist. Because you can guess who the police stop, and in which neighbourhoods.
As CTV
reported just on June 4, 2020
, "The highest-ranking commander in the Montreal police force has broken ranks to call out his own, saying racism and racial profiling exist on the police force." He denounced carding.
Right here in Edmonton
, the CBC's Andrea Huncar that reported "Indigenous women [are] nearly 10 times more likely to be street checked by Edmonton police."
"The data, obtained by CBC News from the Edmonton Police Service through a freedom of information request, shows that in 2016, Aboriginal women were nearly 10 times as likely to be checked as white women. The same year, Aboriginal people were six times more likely than white people to be stopped by Edmonton police. [African-Canadians] were almost five times as likely as [European Canadians] to be stopped.
"Between 2012 and 2016, Edmonton police stopped, questioned and documented 130,515 people when there was no grounds for arrest, performing an average of 26,103 street checks per year. But EPS records show the number of stops has declined significantly since a CBC Edmonton investigation in September 2015."
In other words, good journalism matters. But not as much as better policy and better laws.
According to Edmonton attorney Avnish Nanda, the Edmonton Police Service is "one of Canada's loudest champions of the use of carding/street checks, which by all studies is a racist practice that disproportionately targets Indigenous [people] and [African Canadians]."
End carding now. And tell your City Councillor to stop it immediately or keep cutting the police budget until it does.
When you tweet, use the hashtags
#EndPoliceViolence
and
#EndPoliceViolenceYeg.
"Indigenous women nearly 10 times more likely to be street checked by Edmonton police, new data shows"
"Black people, aboriginal women over-represented in 'carding' police stops"
"Seven take-aways from Edmonton's police carding report"
"Carding and anti-Black racism in Canada"
"Stop and Frisk Is Not Only Racist — It Doesn't Work"
"Skin Color Is Not a Crime: Why Stop and Frisk Doesn't Work"
"Montreal police commander breaks ranks to call out racism and racial profiling"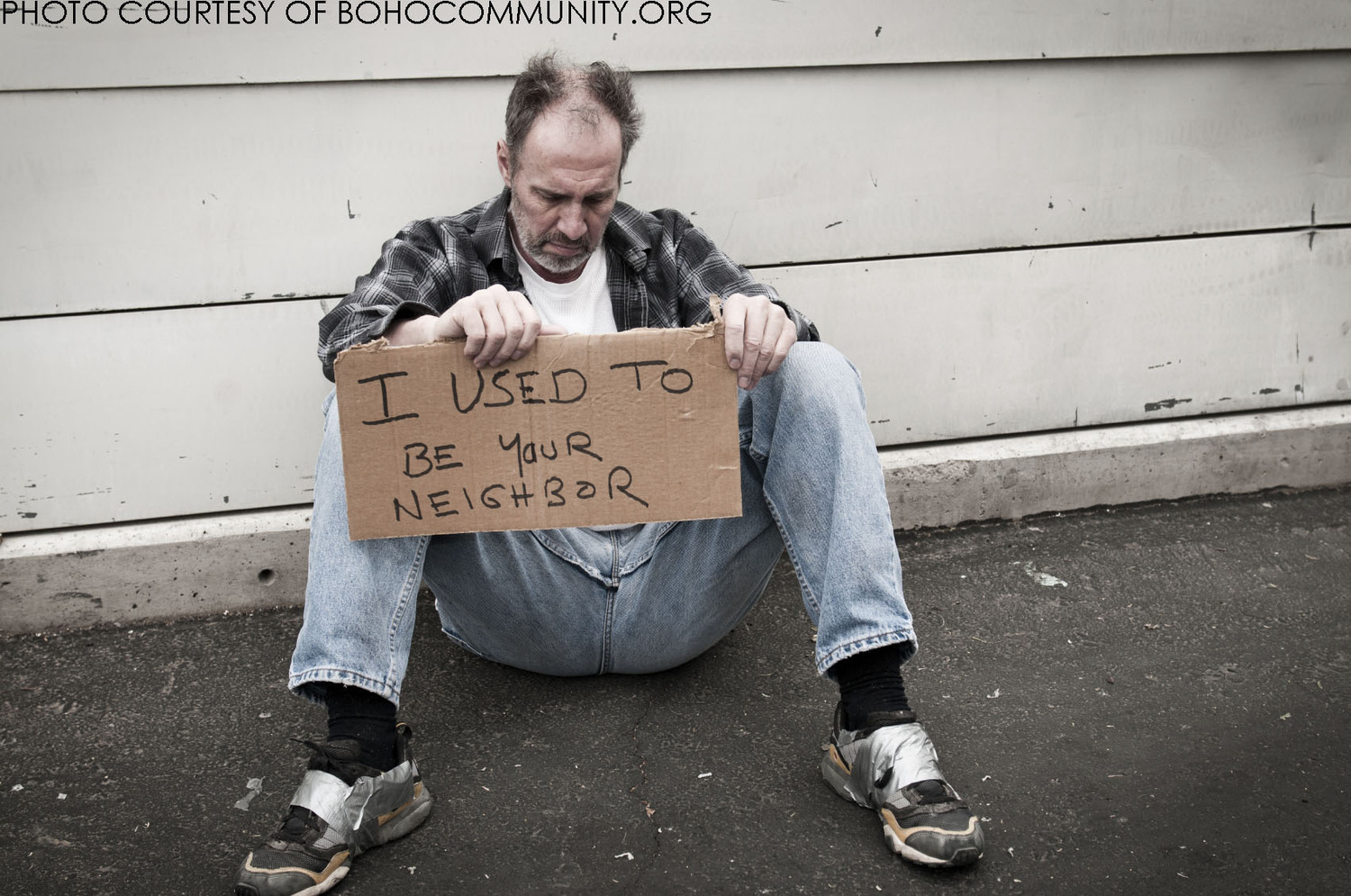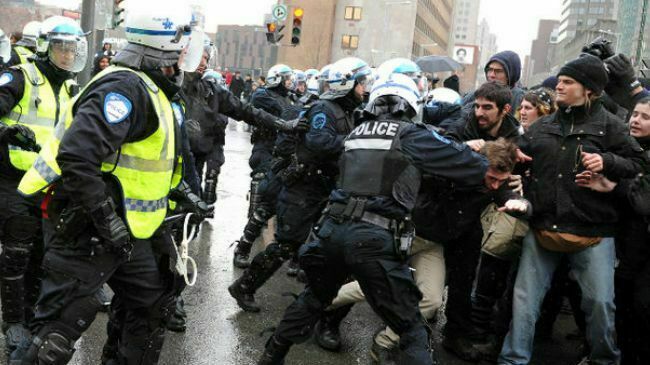 3.

Ban police unnecessary violence
Samuel Sinyangwe and his fellow researchers have conducted a massive analysis of American policing demonstrating what will
not
work to stop police brutality: body cams, better training, and implicit bias training don't work.
Intimidation also doesn't create safer communities.
In the summer of 2019 during Cariwest, the largest Caribbean festival in Western Canada, Edmonton police were striding around with massive assault weapons. For a summer festival. Why? Do you think they were inside the Edmonton Folk Music Festival, during the exact same weekend, armed and swaggering like they were in a Rambo movie? So what's different between the two music festivals? One is mostly African, and the other is mostly European—that's the one without Rambo.
But you might believe that policing is so dangerous that police have no choice but to use violence. But in the US, a far more violent society than Canada, a report by the US Bureau of Labour Statistics showed that in 2014, while "almost 4,600 Americans were killed while working… only 79 were police officers. That figure places police officers outside of the top 15 most dangerous jobs in America, behind loggers, garbage collectors, taxi drivers, bartenders, and mechanics."
They're making excuses for their violence, violence that terrorizes, maims, and even kills.
A video from 2018 has surfaced showing Edmonton police placing a knee on a man's head and neck during an arrest. Yet according to a local newspaper, "A staff sergeant with the Edmonton Police Service's training unit says an officer 
caught on video restraining a man's head with his leg
 may have made a mistake in how he applied force…. Staff Sgt. Terry Langley [said this use of force] is very high risk. It's not something that we train, it's not something obviously that [other police services] train, and for good reason."
That's the same way a policeman killed George Floyd.
Samuel Sinyangwe reports that, "More restrictive state and local policies governing police use of force are associated with significantly lower rates of police shootings/killings by police. This is backed by 30+ years of research. We identified specific policies that work here." Those are:
· Banning chokeholds and strangleholds
· Requiring warning before shooting
#8CantWait also recommends police be banned from shooting at moving vehicles, that they be required to report all use of force, and that they be required to stop excessive force. Had the three uniformed criminals who stood around doing nothing while a violent uniformed thug crushed the life out of George Floyd had done their duty, Floyd would be alive right now.
The worst crime we must stop is the killing. The Ontario Human Rights Commission in 2018 issued a report saying that police in Toronto are 20 times more likely to shoot African-Canadians to death than they are to shoot European-Canadians, and that
· Between 2013 and 2017, a Black person was nearly 20 times more likely than a White person to be involved in a fatal shooting by the Toronto Police.
· Despite representing only 8.8% of Toronto's population, Black people made up approximately 30% of police use-of-force cases that resulted in serious injury or death, 60% of deadly encounters with Toronto Police, and 70% of fatal police shootings.
What do you want to happen to your African-Canadian family, friends, students, teachers, colleagues, and neighbours, when the odds are stacked against them so badly?
When you tweet, use the hashtags
#EndPoliceViolence
and
#EndPoliceViolenceYeg.
"Garbage collectors are more likely to die on the job than police patrol officers"
"Knee-on-neck restraint not an approved technique, Edmonton police say after arrest video emerges"
"Carding and anti-Black racism in Canada"
"Ontario Human Rights Commission interim report on Toronto Police Service inquiry shows disturbing results"
"Police brutality continually treated like a 'one-off' in Canada, says Desmond Cole"
Samuel Sinyangwe's analysis and recommendations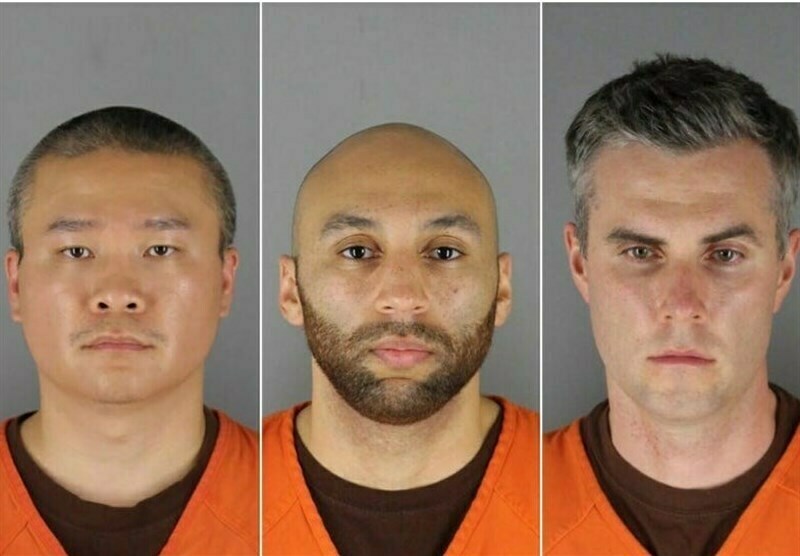 4.

Fire violent police and ensure they can't be rehired, with a national registry of violent ex-police so they can't get new jobs in other jurisdictions
When some churches used to learn that their pastors were pedophiles, they used to ship them to other churches so that children they didn't know would be victims, and their own church might not have a scandal. That's criminal and deranged indifference to suffering.
Yet many police want to embrace their disgraced, violent members
, going out of their way to encourage them to apply for policing jobs after they've been fired for or accused of misconduct, as with the Brevard County Fraternal Order of Police tweeting to the "Buffalo 57" police (who resigned following police assault against a Euro-American senior citizen that left him bleeding from the ears) and the disgraced "Atlanta 6" (six police, including five booked for felonies, for using exessive force against two African-American university students),
"Hey Buffalo 57... and Atlanta 6... we are hiring in Florida. Lower taxes, no spineless leadership, or dumb mayors rambling on at press conferences... Plus... we got your back!"
When police are fired for brutality, they shouldn't be able to work anywhere else as police. Period.
If you want change, you who gonna call?
When you tweet, use the hashtags
#EndPoliceViolence
and
#EndPoliceViolenceYeg.
"
Florida police organization offers to hire cops who were fired or resigned over police misconduct"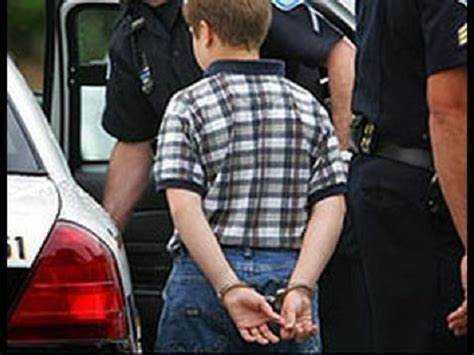 5.

End in-school policing (School Resource Officers)
Anti-African stereotypes are pervasive in North America. Hollywood makes it worse, but it was already bad to begin with. The hatred is not just against adults, but against children. In Toronto, half the expulsions from 2012 – 2016 were of African-Canadian children. Huffington Post reported on a study that European-Canadians view African-Canadian girls as "less innocent" than White girls starting at age 5. The American Psychological Association Monitor reports that Europeans in North America view African boys as "older, less innocent than whites."
That kind of racism is what led to an Edmonton Catholic School suspending an 11-year-old child for wearing a do-rag, on the absurd claim that doing so indicated gang affiliation.
If you think this kind of thinking based on such stereotypes and racist fantasies doesn't affect policing, you're dead wrong. The APA Monitor also notes that police are "likelier to use force against [African] children when officers 'dehumanise'" them as a race. It's the beginning of what's called the school-to-prison pipeline. Children subject to early alienation from school due to teacher and police are much more likely to drop-out, which leads to worse and shorter lives that often include prison.
Police learn the same racist biases from the same sources that many other people else do. But most other people don't carry clubs, pepper spray, handcuffs, and guns. And no one else can arrest other people. It is too dangerous for our children to have armed police in schools.
That's why Canada's largest school board voted to end having police in schools.
When you tweet, use the hashtags
#EndPoliceViolence
and
#EndPoliceViolenceYeg.
"Mother rejects school apology for do-rag comment, wants ban lifted"
"Almost half of TDSB students expelled over last 5 years are black, report says."
"Black Girls Are Viewed As Less Innocent Than White Girls Starting At Age 5: Study."
"Black Boys Viewed as Older, Less Innocent Than Whites, Research Finds. Police likelier to use force against black children when officers 'dehumanize' blacks, study says."
American Psychological Association Monitor
"Black drop-out rate in Canada 'a national disgrace': Professor Afua Cooper."
"Study Finds High Rate of Imprisonment Among Dropouts"
Sam Dillon, New York Times, October 8, 2009.
"Do declines in school dropout rates affect crime?"
"Why anti-Black racism persists in Canadian schools"
"Police in schools don't make kids safer"
"Police in schools: helpful or harmful? It depends on the model"
"Canada's largest school board votes to end armed police presence in schools"